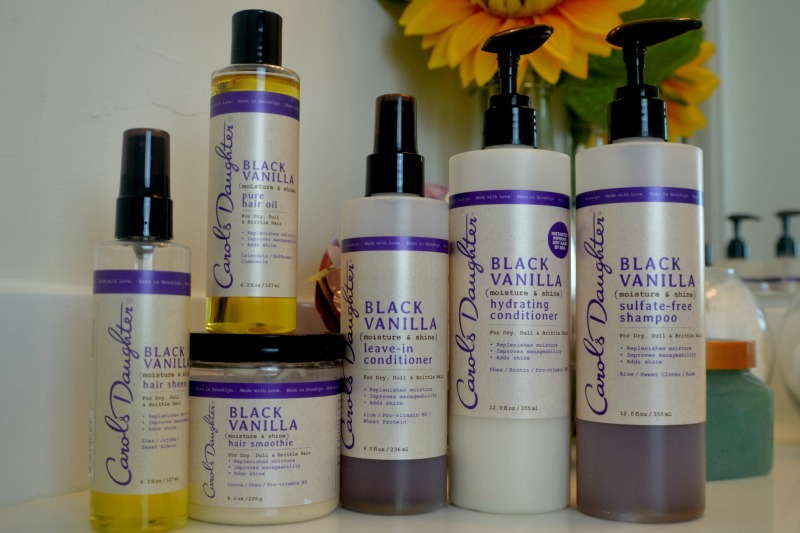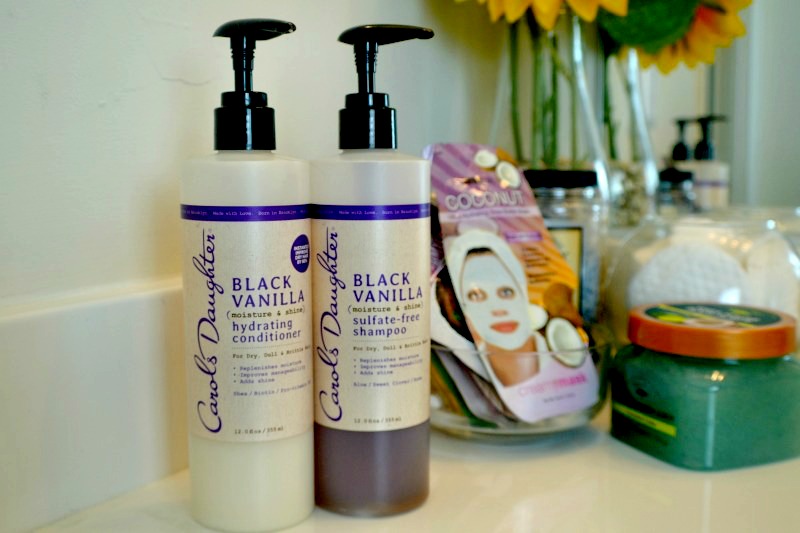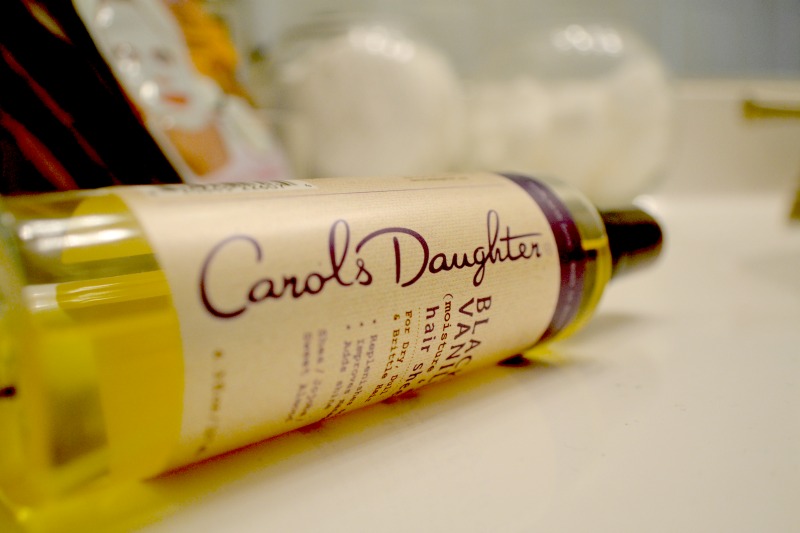 I don't know about you guys but I'm CONSTANTLY changing hair products, looking for the best one for my hair, one that can provide moisture, leave it manageable, shiny and soft. And even though there are many products out there that claim to do so, it is never an easy task for me. After discovering "Sulfate free" products my hair has never been the same, and believe me, it is thanking me a lot for it!
I was watching one of those "Hair routine" videos on youtube and the vlogger was using some products that I've heard about before but thought it was only for curly haired girls, but the girl on the video did not have curly hair at ALL, she was actually asian. It was the Carol's Daughter Black Vanilla products. Her hair was beautiful and looked so shiny and smooth after using them, I felt in love with it right away without even trying it on my hair. I went and bought them and I don't regret it, not a bit.
These products are soooo good!!! They leave my hair super , duper soft and shiny! It also leaves my hair with a delicious vanilla scent, which is always a plus!
The Black Vanilla line consists of:
Black Vanilla Sulfate-free shampoo
Black Vanilla Hydrating Conditioner
Black Vanilla Hair Smoothie
Black Vanilla Hair Sheen
Black Vanilla Pure Hair Oil
Yo no se ustedes pero yo estoy CONSTANTEMENTE cambiando de productos para el pelo, buscando los mejores para el que puedan proveer, hidratación , los dejen manejables, con brillo y suaves. Y aunque productos que aclaman hacer eso, nunca es una tarea fácil para mi. Después de descubrir los productos "libre de sulfato" mi cabello nunca ha sido el mismo, y créanme, me lo esta agradeciendo mucho!
Estaba viendo uno de esos videos"rutina del pelo" en Youtube y la chica esta utilizando unos productos del cual ya había escuchado antes pero creía que solo eran para las chicas de pelo rizo, pero la chica del video no tenia el pelo rizo para nada, incluso era asiática. Eran los productos Carol's Daughter Black Vanilla. El pelo de ella era hermoso y se veía tan brillante y sedoso después de utilizarlos , me enamore enseguida sin ni siquiera haberlos utilizados en mi cabello. Fui enseguida a comprarlos y no me arrepiento, para nada.
Estos productos son taaaan buenos!!! Me dejan el pelo super duper suave y con brillo! También le dejan un delicioso aroma a vainilla, lo cual siempre es bueno!
La linea Black Vanilla consiste en:
Black Vanilla Champú libre de sulfato
Black Vanilla Acondicionador Hidratante
Black Vanilla Smoothie de pelo
Black Vanilla Brillo para el pelo
Black Vanilla Aceite Puro para el pelo
xo, Michelle B.
Don't forget to click on "join this site " for more updates!! / No olvides hacer click en "unirse a este sitio" para mas actualizaciones!


Find me on/Encuentrame en: